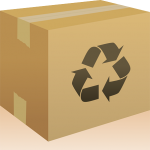 Starting from 2018, importers and manufacturers of products subject to utilisation targets (within the extended producer responsibility - EPR – concept) are required to comply with the revised utilisation targets.
The highest targets (25% for 2018 and 45% for 2020) have been set for corrugated paper and paperboard and corrugated paper and cardboard packaging.
For most types of WEEE the utilisation targets have been set as 5% for 2018, 10% for 2019 and 15% for 2020.
The following utilisation targets have been set for electrical cables: 0% for 2018, 5% for 2019 and 10% for 2020.
Law: Direction No. 2971-r of 28 December 2017 on Approving Utilisation Targets for 2018 - 2020