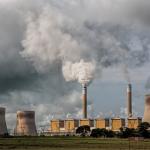 Organisations emitting polluting substances into the ambient air, those discharging polluting substances into water bodies and those generating and disposing of class I to V wastes have to apply revised environmental pollution fee rates for all discharges and emissions made from 1 January 2020.
In order to calculate the revised fees organisations have to apply the environmental pollution fees set by Decree of the Government of the Russian Federation N 913 of 13 September 2016 on Fee Rates for the Negative Environmental Impact for 2018 and then apply the coefficient (multiply by) 1.08.
Coal dust emissions made by stationary emission sources are to be charged at the rate of RUB61 per one ton.
Decree No. 913 of 13 September 2016 sets out environmental pollution fee rates for 159 air polluting substance, such as solvents, ethanol, chlorine, lead, CO2, etc. as well as for 159 substances discharged into water bodies, such as barium, mercury, benzopyrene, surfactants, toluene, etc. In addition, Decree No. 913 sets our fee rates for the disposal of different classes of wastes.
Law: Decree No. 39 of 24 January 2020 on Applying Environmental Pollution Fee Rates in 2020