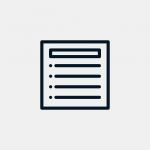 As of 1 January 2021, organisations acting as Applicants for a Declaration of Conformity for a product that is to be sold in Russia (EAEU) are required to follow the revised procedure for registering a Declaration of Conformity for this product.

The revised procedure was adopted by Order No. 478 of 31 July 2020 on the Approval of the Procedure for the Registration of Declarations of Conformity.
The Applicant can be an organisation, or a sole trader registered in Russia (e.g. the importer of the product in question or an organisation or a sole trader duly authorised by a foreign manufacturer). 
In order to register a declaration of conformity, the Applicant must provide the following information and electronic images (scanned copies) of documents to the registration service for declarations of conformity:
The application for registration of the declaration of conformity, signed by the applicant and containing the required information, such as the information about the applicant, as well as contact information, product information, the name and address of the production facility, etc.

The information confirming the state registration of the Applicant (as a legal entity or as an individual entrepreneur/sole trader);

An agreement with the manufacturer (including with a foreign manufacturer), that requires compliance of the products supplied to Russia/EAEU with the requirements of applicable technical regulations and that imposes liability for non-compliance of such products with these requirements (for a person authorized by the manufacturer).
Documents confirming compliance of the product with the requirements of technical regulations or the requirements of other regulatory documents or standardization documents (depending on the type of declaration of conformity, in relation to which information is submitted), including any relevant test reports, management system certificates, etc.
A Declaration of Conformity is considered "accepted" and valid, once it has been registered in the Unified Registry of Declarations of Conformity.
Important to note that for products manufactured outside Russia/EAEU, the Applicant is required to indicate the UNP / GLN (unique enterprise number / Global Location Number, global location number) of the actual production facility as well as the international GTIN (Global Trade Item Number) code, which allows to identify the product in question. However, this requirement is subject to a transition period and it is currently not mandatory to indicate GLN and GTIN. The transition period has been set by Order No. 877 of 30 December 2020 but the Order itself has not been published as at 30 January 2021.
Law: Order No. 478 of 31 July 2020 on the Approval of the Procedure for the Registration of Declarations of Conformity