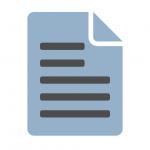 As of 1 August 2020, it becomes prohibited in Uzbekistan to issue a certificate of conformity for certain types of consumer goods which the manufacturer or importer has not labelled in local language and in Latin characters (providing local language marking in Cyrillic is not sufficient).
As of 1 July 2013, it is required that all imported consumer goods included into the list adopted by Decree No. 127 of 13 May 2013, had to be marked in the Uzbek language. Marking must be provided by manufacturers. Depending on the type of product, different requirements apply to the ways of marking and to its contents.
From 1 September 2018, it became possible to release goods into the free circulation regime without any local language marking or labelling. However, some product categories imported into Uzbekistan are subject to mandatory certification. As of 1 August 2020, official language marking on products for which such marking or labelling is mandatory has become a condition for the issuing of a certificate of conformity if they are subject to mandatory certification.
This means that although labelling is no longer required for customs clearance, certain products will not be able to be sold in Uzbekistan, since sale of goods subject to conformity assessment without the required conformity assessment documents (such as conformity assessment certificates) is unlawful and is subject to penalties.
No marking or labelling in the local language is required for products that are normally sold without consumer packaging and in some other cases as set out by the law (e.g. for product samples, products imported for own use, etc.)
The list of products for which local language labelling is mandatory include packaged food (meat, butter, vegetables, etc.), soap, detergents, cosmetic products and personal hygiene products (e.g. deodorants), some types of electrical equipment (refrigerator, washing machines, etc.), toys and some other product categories.
Law: Decree No. 4594 of 11 February 2020 amending Decree No. 127 of 13 May 2013