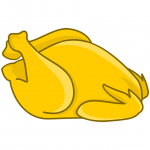 As of 1 January 2023, manufacturers and importers of poultry meat and products will have to comply with the adopted Technical Regulation on the Safety of Poultry Meat and Products (TR EAEU 051/2021).
The adopted Technical Regulation ("TR") provides a set of definitions and requirements related to poultry meat and products. In particular, it applies to:
Poultry meat;
Poultry meat products;
Poultry stock;
Poultry meat products intended for children;
Dry poultry meat protein;
Poultry fats;
Poultry sausages and ham; etc. 
The TR does not apply to products with poultry meat content below 5%.
Currently, all poultry meat products are regulated by the Technical Regulation on Food Safety and TR on Food Labelling as well as any applicable standards. The adoption of the TR on Poultry Meat means that the EAEU will have a separate piece of legislation that governs poultry meat and products (while the TRs on Food Safety and Food Labelling will still be applicable to such products).
The adopted TR sets out microbiological as well as physical and chemical safety requirements and requirements for the residual levels of veterinary medicines, while the residual levels of antibiotics will still be regulated by the TR on Food Safety.
The adopted TR also requires that any smoked poultry meat product must not contain more than 0,001 mg/kg of benzopyrene.
Poultry meat products intended for children must not contain benzopyrene, dioxins or mycotoxins.
Furthermore, the TR also sets out requirements applicable to the production processes. 
Law: Technical Regulation TR EAEU 051/2021 on the Safety of Poultry Meat and Poultry Meat Products adopted by Decision No. 110 of 29 October 2021