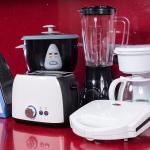 As of 11 December 2022, manufacturers and importers of electrical and electronic products subject to the low voltage equipment regulations in the EurAsian Economic Union (Armenia, Belarus, Kazakhstan, Kyrgyzstan and Russia), are required to comply with the revised version of the Technical Regulation TR TS 004/2011 on the Safety of Low Voltage Equipment (the LV TR).
Decision amending the LV TR provides a number of drafting amendments. It also revises some definitions and exemptions and provides clarifications.
In particular, the list of products exempt from the LV TR requirements will include the following devices: 
a) the following low voltage equipment:
pasture hedge controlling devices;

devices specially designed for use on vehicles of air, water, land and underground transport;

devices specially designed to ensure safety in the field of the use of atomic energy;

second hand (used) devices;

included into the scope and subject to the requirements of the following Technical Regulations: "On the safety of machinery and equipment" (TR TS 010/2011), "Safety of elevators" (TR CU 011/2011) and "On the safety of equipment for operation in explosive environments" (TR TS 012/2011), except for cables, wires and cords;

manufactured by legal entities and individuals registered as individual entrepreneurs and not intended for circulation in the customs territory of the EAEU, transfer free of charge, rental, hire or lease;
b) medical devices;
c) defence products aimed to ensure the interests of state defence and security, including those supplied under the state defence order;
d) low-voltage equipment components (assemblies, components and components) supplied by the manufacturer of this low-voltage equipment on a contractual basis, provided that these components cannot be available to the consumer (user) except as built-in low-voltage equipment for which they are intended;
e) components of low-voltage equipment (assemblies, components and components), the safety of which is partially or completely determined by how these components are built into other electrical equipment, and cannot be assessed (tested) otherwise than as part of this equipment (for example, connectors, winding wires, printed circuit boards, microswitches, relays, integrated circuits, discrete semiconductor devices, capacitors, inductors, resistors, filters and other components for mounting on printed circuit boards or otherwise inside housings or protective shells).
The amendments revise the definition of the "importer" and add definitions for "end users" and a "batch of technical devices".  They also add definitions for "second hand technical devices", and "household devices", "rated voltage of electrical equipment", etc.
The amendments also clarify that for devices intended for professional use only, it is sufficient to provide an instruction manual in an electronic form (e.g. on a disk or a USB stick).
The list of equipment subject to the LV TR has also been revised and clarified. For example, it has been clarified that the category "Low-voltage household and office equipment connected to personal electronic computers" includes the following devices:
scanners, printers and copiers (including multifunction devices);

monitors;

uninterruptible power supplies;

active acoustic systems; and

multimedia projectors.