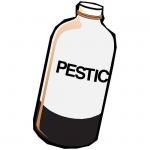 Draft Technical Regulation on the Safety of Plant Protection Products (Pesticides) (the TR) is being discussed in Kazakhstan.
If adopted, the TR would introduce a set of mandatory consolidated requirements applicable to pesticides manufactured and sold in Kazakhstan.
The TR would set out a number of definitions, including the definition of "herbicide", "pesticide", "pesticide fumigation", "fungicide", "rodenticide", etc.
The TR would require that any pesticide that is to be released on the marked in Kazakhstan, must undergo registration and must comply with the provisions of the TR.
The TR would further set out requirements for packaging, transportation and storage of pesticides.
Para 2 imposes requirements for pesticide labelling in Kazakshtan. All pesticides sold in any retail shops, must have the following information on the label:
1) the name and full address of the applicant (supplier, manufacturer, distributor or importer), including telephone, fax, telex and email numbers;
2) the name of the pesticide and its intended purpose;
3) the nominal amount (mass or volume) of the pesticide;
4) the batch number;
5) date of manufacture (release);
6) signs (pictograms) of hazard properties and classes of impact on humans, the environment and property;
7) recommendations for the safe storage, transportation, sale, use and disposal of the pesticide.
The required languages on the label are Russian and Kazakh (both must be present).
The TR would also impose requirements for the safe disposal of pesticides.