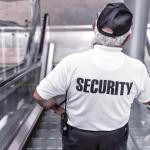 Before commencing work all security personnel must undergo occupational safety training on the safe methods of security work.
The employer must develop and adopt a security walk route which the personnel is required to stick to. This route must not be obstructed by any wells or reservoirs with water or by any other hazardous obstacles. The territory must be lit during night time. The employer must provide the security personnel with spotlights for the inspection of indoor premises or object during night time.
For security personnel whose workplace is located in a hazardous area (e.g. near moving transport or motorways) the employer must provide safety vests or to ensure that their clothing incorporates light reflecting parts.
The Rules further regulate the procedure for the inspection of transport vehicles, rail coaches and works performed in constructed installations, such as tunnels and bridges.
Law: Decree No. 601n of 28 July 2017 on the Adoption of Occupational Safety Rules for Security Personnel