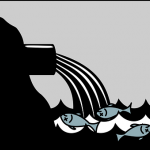 As of 1 January 2019, facilities discharging wastewater into centralized water discharge systems must do so on the basis of "wastewater composition norms" that are to be set individually for each facility.
The amendments adopted by Federal Law No. 225-FZ, clarify and define wastewater purification responsibilities of organisations using centralized wastewater discharge systems and organisations operating those systems.
The amendments also set out the procedure for setting out the permissible impact limits and requirements for compensating environmental damages for facilities using centralized wastewater discharge systems.
The amendments enter into force on 1 January 2019 but all pollutant discharge plans developed before the amendment enters into force, will remain valid throughout their normal validity period. However, any organization performing wastewater discharges has a right to develop and approve an environmental efficiency improvement program and an environmental protection plan before the expiration of such discharge reduction plans.