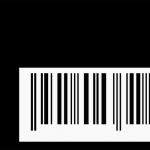 The Agreement was concluded on 2 February 2018 between all Eurasian Economic Union Member States.
The purpose of the Agreement is the creation of the uniform and coordinated policy in the area of labelling of products with identification marking. Within these unified system products are to be marked with "means of identification". A "means of identification" is a frequency of symbols provided in machine-readable form and represented as a bar code, recorded on an RFID tag or represented with the use of another means (technology) of automated identification.
All information related to product identification information is to be communicated and stored in a common register that is to be created and maintained by the Eurasian Economic Commission.
The Agreement aims to ensure fair competition and traceability of products as well as protection of consumers from counterfeit goods.
The EAEYU Member States are to transpose the Agreement into their national laws. The system of identification marking, notification procedure, identification rules will be set out at the national level of the EAEU Member States.
Law: EAEU Agreement on the System of Labelling of Products with Identification Marking, dated 2 February 2018