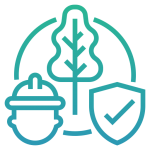 We offer you the full range of product stewardship/product compliance, environmental and health and safety consulting services for:
EAEU 
Russia
Ukraine
Kazakhstan
Belarus
Moldova and 
Uzbekistan.
Are you looking for an answer to a specific EHS (environment health and safety) or product compliance related question? 
Our experts can help solve your problems and help your company comply with environmental, health and safety and product compliance regulatory requirements in any jurisdiction of our expertise.
We will not only advise you on compliance but also recommend a solution that will be the most suitable and cost-effective for your business.
Please use our contact details to contact our experts.