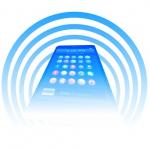 As of 11 December 2022, manufacturers and importers of electrical and electronic products in the EurAsian Economic Union (Armenia, Belarus, Kazakhstan, Kyrgyzstan and Russia) are subject to the electromagnetic compatibility regulations, are required to comply with the revised version of the Technical Regulation TR TS 020/2011 on Electromagnetic Compatibility (EMC) of Technical Devices (the EMC TR).
Decision amending the EMC TR provides a number of drafting amendments, revises some definitions and exemptions and provides the necessary clarifications.
In particular, the list of products exempt from the EMC TR requirements is to include the following devices: 
used by manufacturers of other technical means as components and not intended for an independent use by the end consumer (user);

passive with respect to electromagnetic compatibility;

specially designed to ensure safety in the field of the use of atomic energy;

second hand (used) devices;

medical devices;

defence products to ensure the interests of the state defence and security, including those supplied under the state defence order.
The amendment also adds that if for certain classes, groups and types of technical devices the requirements for electromagnetic compatibility (EMC) are established by other technical regulations of the Union (Customs Union) that have entered into force, then from the date of entry into force of such technical regulations, EMC TR ceases to apply to such devices.
The amendments revise the definition of the "importer" and add definitions for "end users" and a "batch of technical devices".  They also add a definition for "second hand technical devices",  and "household devices".
The amendments also clarify that for devices intended for professional use only, it is sufficient to provide an instruction manual in an electronic form (e.g. on a disk or a USB stick).