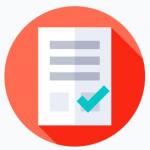 As of 22 January 2023 manufacturers and importers registering or renewing declarations of conformity of products with EAEU technical regulations have to follow the revised registration procedure.
According to the amendment it is now mandatory to indicate the following in the registration application:
-          storage conditions and durability period for the product in question;
-          service period of the product in the declaration.
The authorised body has to register the declaration within 3 working days (previously – within 5 working days) or to notify the applicant about a refusal to register the declaration.
It will be possible to exchange a conformity declaration without the need to perform any additional testing in cases mentioned in clause 114 of the Procedures for Conformity Assessment on the Basis of Standard Conformity Assessment Schemes, Approved by the Decision No. 44 of the Commission's Council of 18 April 2018.  These cases include:
-          an error or a typo in the declaration of conformity;
-          a change in the organisational or incorporation form of the manufacturer or the applicant (holder of the declaration); etc.
Law: Decision No. 200 of 20 December 2022 on Amending the Procedure for Registration, Suspension, Renewal and Termination of Declarations of Conformity with EAEU Technical Regulations Adopted by Decision No. 41 of 20 March 2018
Image: flaticon