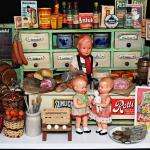 As of 25 September 2018, manufacturers and importers of products intended for children and adolescents are required to comply with the revised provisions of the TR on the Safety of Products for Children and Adolescents, TR TS 007/2011 (the TR).  The TR applies to a wide range of products, including clothing.
The amendments revise a number of product safety requirements, including chemical safety requirements. For example, a new requirement will be added that leather goods (belts, wallets, gloves, bags, etc.) for children and adolescents must not contain more than 20 μg / g of free formaldehyde and must not contain any water-washable chromium (VI).
The amendments also clarify that the information on a label about product date of manufacture must be indicated in the format "month/year", except for toothbrushes. Product label must also contain information on product purpose, if applicable.
The amendments also introduce conformity assessment and EAC mark requirements for toothbrushes and similar oral care products for children older than 3 years of age and adolescents. Currently, conformity assessment (in the form of state registration and subsequent issue of the declaration of conformity) is required only for oral care products intented for children aged 3 and below.
In addition, the amendments add restrictions to water migration into a modelled environment of polyorganosiloxanes (silicones) in plastic cutlery and crockery as well as in toothbrushes, gum massagers and similar oral care products. These substances include formaldehyde (migration not allowed), acetaldehyde (no more than 0,2 mg/dm3), phenol (0,05 mg/dm3), benzene (not allowed), methyl alcohol (not allowed) and butyl alcohol (not allowed).
Law: Decision No. 51 of the EurAsian Commission Council of 28 April 2017 on Amending Technical Regulation on the Safety of Products for Children and Adolescents