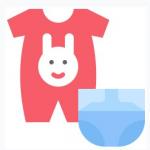 As of 23 March 2023, manufacturers and importer of products intended for children and adolescents are required to comply with the revised provisions of the Technical Regulation on the Safety of Products Intended for Children and Adolescents (TR TS 007/2011).
The amendments introduce a new term - "product of periodic use", meaning products that are intended to be worn for a period not exceeding 4 hours and no more than 2 times a week, with the relevant information provided on the label.
The amendments also clarify that hygroscopicity for 2nd-layer clothing must be at least 10%, except for decorative elements that do not come into direct contact with the skin. For clothing that have lining, hygroscopicity must be determined for the upper material and the lining separately.
"2nd layer clothing" includes products that have limited contact with the user's skin, in particular dresses, dressing gowns, aprons, blouses, top shirts, sweaters, jumpers, shorts, hats (except for summer ones), mittens, gloves, mittens, scarves, hosiery of the autumn-winter assortment (socks, half-stockings), products without lining and products in which the lining that occupies less than 40 percent of the area of ​​the top of the product (suits, trousers, skirts, jackets, jackets, vests, sundresses, semi-overalls, overalls and other similar items).
The amendments further clarify that "air permeability" tests are not required for products that, by design (sundresses, skirts, vests, shorts) or the structure of the material (loose weave, openwork), suggest high air permeability, as well as in products that have structural elements to ensure air exchange.
The amendments further revise biological safety requirements for toothbrushes, gum massagers and similar oral care products as well as biological and mechanical safety requirements for footwear.