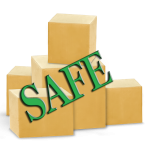 Members of the EAEU Collegium adopted, on 20 March 2018, the revised procedure for registration, suspension, renewal and termination of declarations of conformity for products that comply with the requirements of Eurasian Economic Union technical regulations.
The Declaration of Conformity is a key document that confirms safety of products and gives the right to place them on the market. By adopting a Declaration of Conformity, the manufacturer guarantees that the products it supplies meet all relevant requirements of the applicable technical regulations. Now about 80% of the adopted EAEU technical regulations require conformity confirmation of products in the form of a declaration. More than four million declarations of conformity have been registered in the customs territory of the Union.
The adopted procedure is to replace the regulation on registration of declarations of conformity that was adopted in 2013. The previous document provided for the unified procedure for registering declarations of conformity only with the use of accredited certification bodies, and the registration of conformity declarations could only be performed by an authorized body of a member state in accordance with national legislation. These requirements do not correlate with the principles of technical regulation established by the EAEU Treaty.
The revised procedure establishes uniform rules for the registration of declarations of conformity by authorized bodies or organizations of Member States, including accredited certification bodies, if this is provided for by the legislation of the Member States. Also, the new procedure establishes a list of documents that must be attached to the declaration of conformity in order for it to be registered.
The adopted document also introduces uniform requirements on the suspension, renewal and termination of declarations of conformity.
A declaration of conformity registered in a single register can be suspended if the relevant state supervision body of the member state issues a direction or order to that effect. The issuance of such an order, as well as the suspension (renewal) of the operation of the declaration of conformity shall be carried out in accordance with national legislation.
In some cases a declaration of conformity can be terminated. This can happen if the applicant himself makes such a decision. In the other two cases, a declaration of conformity is to be terminated pursuant to a decision of the state supervisory body: when it issues an order to the applicant to terminate the declaration of conformity, or when it simply declares the declaration of conformity as invalid.