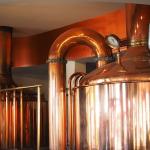 The Eurasian Economic Commission has launched, as of 21 December 2016, a public discussion on a draft amendment to Decision No. 41, 2013 Adopting Technical Regulation on Safety of Equipment Working Under Excessive Pressure.
The draft amendment would clarify what type of pressure equipment is outside the scope and would also add a number of terms and definitions. These terms and definitions include "nominal diameter", "nominal pressure", etc.
The draft would also introduce amendments that relate to safety requirements for the design and manufacture of equipment as well as to the documentation required for the issue of a conformity certificate and technical documentation accompanying the equipment.
In addition, the draft would clarify which documentation is to be provided by the applicant when carrying out conformity assessment procedures regulated by Section VI of the Technical Regulation. 
 A certificate of conformity for pressure equipment is to be valid for 5 years.
Further, the draft would classify pressure equipment into hazardous categories by amending Annex 1 of Technical Regulation and Annex 2 on safety requirements for the design and production of pressure equipment. 
If adopted the draft decision would enter into force 12 months after its official publication.