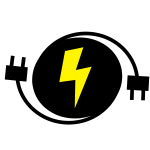 Manufacturers and importers of electrical and electronic equipment might soon be subject to the revised EAEU RoHS (also called "Russia RoHS" or "EurAsia RoHS") with a number of very important amendments. 
The draft amendment No. 1 to the Technical Regulation N. 037/2016 on Restriction of Hazardous Substances in Electrical and Electronic Equipment is to be publicly discussed until 20 January 2022. All interested parties and stakeholders are able to submit their comments until that date. 
If the draft amendment is adopted, manufacturers of electrical equipment will have to mark their products with the crossed-out wheelie bin mark which is identical to the one used in the European Union but does not have a bar underneath. The mark should be clear, visible and indelible.  This would be a completely new requirement for Russia and the whole EurAsia, since this mark is not currently mandatory.
The amendments would also revise the list of equipment and devices that are exempt from the EurAsia RoHS requirements. The list would be extended to include large-scale industrial equipment and spare parts and components for equipment that is subject to the EurAsia RoHS (listed in Annex to the EurAsia RoHS), provided that there is documentary evidence that the finished product complies with the RoHS provisions.
Another important amendment would be the addition of the four phthalates to the list of substances the content of which in electrical and electronic equipment is restricted under the EurAsia RoHS. These would be the same phthalates that are restricted under the EU RoHS Directive, and namely the following:
Diethylhexylphthalate;
Butylbenzyl phthalate;
Dibutyl phthalate; and
Diisobutyl phthalate.
The amendments would also include inserting an additional Annex No. 4 to the EurAsia RoHS. This Annex would set out requirements applicable to the recycling and disposal of EEE within the Extended Producer Responsibility framework that would be introduced at the EAEU level (currently – only national level EPR frameworks are operating within the Union).
Law: Draft amendment No 1, to the technical regulation of the Eurasian Economic Union "On the Restrictions of the Use of Dangerous Substances in Electrotechnical and Radio electronical Devices" (EAEU TR 037/2016)