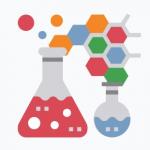 The entry into force of the EAEU Technical Regulation 041/2017 on the Safety of Chemical Products ("the EurAsia REACH" which is also called "Russia REACH") has been delayed again. It is likely that the TR is to enter into force around 2025-2026.
The main reason for so many delays is the absence of the adopted "second-level" legislation that would regulate chemical notification procedure and creation of the EAEU Chemical Registry.
During the meeting of state representatives in December 2022, it was agreed that the adoption of the second-level legislation should be finalised by 1 September 2024. The "EurAsia REACH" is to enter into force in 24 months after the adoption of the second-level legislation. In December 2022 none of the second-level laws were adopted or approved.
It is also important to note that the TR 041/2017 on Chemical Product Safety will contain a reference to a new standard GOST 30333-2022 on Safety Data Sheet (instead of the older version – GOST 30333-2007). GOST 30333-2022 enters into force in Russia separately from the TR 041/2017 – on 30 December 2023. 
Image: Flaticon