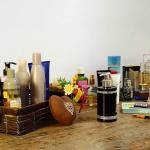 As of 6 May 2020 manufacturers and importers of cosmetics and perfumery into the EAEU are required to comply with the revised Technical Regulation (TR) on the Safety of Cosmetics and Perfumery.
The amendments to the TR were introduced by Decision No. 32 of 29 March 2019 (published 6 May 2019).
The amendments add definitions for terms: "seller" and "products with low microbiological risk" as well as for the term "sterile perfumery-cosmetic products".
The amendments also clarify that all claims about consumer properties of cosmetics and perfumery must be justified based on the criteria set out in Annex 13 to the TR on Cosmetics and Perfumery.
The use of sucrose and other easily fermentable carbohydrates in oral hygiene products is to be prohibited.
Added a list of products for which the pH value is not regulated. This list includes hairsprays, depilation wax and wax strips, solid perfumery, powder and compact make up products, solid deodorants and antiperspirants, 100% essential oils, etc.
Microbiological parameters will not be regulated for products with low microbiological risk, such as nail varnishes (except water based), depilation products, dry pencils, bath salts, deodorants, antiperspirants, shaving foams, etc.
The amendments also revise labelling and marking requirements for cosmetic and perfumery products. It will be possible to use the text "Ingredients and safety measures are indicated…" if the information on the composition and safety measures is provided in a leaflet or in a tag attached to each product unit, instead of the pictogram depicting a hand on an open book.
For products less than 5 g of weight or 5 ml in volume as well as for testers it is possible not to state the nominal quantity (or volume).
The amendments also revise the options for indicating the shelf life / manufacture date on the packaging.
Labels of aerosol products containing propellants must have warning texts about:
Protection of direct sunlight and heating of the container;

Rules for the use of the product by children;

Dangers of the product getting into the eyes or mucus membrane (if applicable);

Prohibition to spray the product in an upside-down position (for products containing carbon dioxide or compressed air) if applicable;

Prohibition to interfere with the packaging.
Labels of products in aerosol packaging containing propellants must indicate the composition of the propellants. The composition of the propellant can be indicated either in the list of ingredients or separately.
The amendments insert requirements on labelling of testers.
Another requirement that has been imposed by the amendments is that product labelling / marking must be indelible and clear. Product marking must stay on the product during storage, transportation, sale and use during the whole shelf life and until the "use by" date.
The amendments further revise the provisions on conformity assessment of cosmetics and perfumery and on the conformity declaration for such products.
Law: Decision of the EurAsian Economic Commission Council No. 32 of 29 March 2019