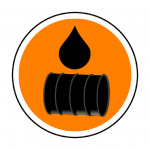 As of 20 September 2022, changes to the waste oils management rules entered into force in Georgia.
The changes exempt the following types of oils from the scope of the waste oil management regulation:
a) oils imported by a natural person (except for an individual entrepreneur / sole trader);
b) oils declared for import by the state body of a foreign country and/or international organization;
c) oils declared for import for the purpose of humanitarian aid or as a grant;
d) oils declared for import by a state agency (Ministry of Georgia, state sub-agency institution or legal entity under public law).
The rules on waste oil management are contained in Technical Regulation adopted by Resolution No. 327 of 25 May 2020. 
The rules set out requirements for waste oil collection and processing and impose extended producer responsibility (EPR) on oil manufacturers and importers. 
Law: "On the approval of the technical regulations for the management of waste oils" regarding making changes to the Resolution No. 327 of the Government of Georgia dated May 25, 2020, Resolution of the Government of Georgia N461 dated 16/09/2022