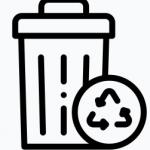 The extended producer responsibility (EPR) framework in Moldova is set out in the Law on Wastes No. 209. This law partially transposed the provisions of the EU Waste Framework Directive 2008/98/EC into the national legislation.
According to the Law on Wastes, the following products are to be subject to the EPR obligations:
a)      Batteries and accumulators;
b)      Electrical and electronic equipment (EEE);
c)      Vehicles;
d)      Oils; and
e)      Packaging.
The EPR obligations are placed on "producers": companies or individuals that develop, produce, treat, recycle, sell and/or import products that are subject to EPR.
Producers are required to:
-          Provide the required labelling of products indicating separate collection and prohibition to discard them as unsorted waste;
-          Ensure the operation of individual or collective waste management systems;
-          Register as the producer with the AIS "UO";
-          Submit regular reports to the Environmental Agency of Moldova.
EPR requirements that apply to specific product categories are set out by specific delegated acts under the Law on Wastes.
 The following delegated acts on EPR have been adopted in Moldova:
EPR on Packaging
EPR on electrical and electronic equipment (EEE)
EPR on waste oils
EPR on batteries and accumulators.
Pravsky Consulting provides full regulatory support on EPR issues in Moldova. Please contact us for further information!