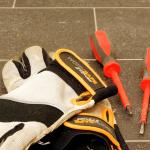 As of 1 January 2017, all organisations must comply with the occupational health and safety requirements pertaining to workplaces and working conditions. The adopted requirements are contained in special Sanitary Rules SanPiN No. 2.2.4.3359-16 which consolidate a number of existing sanitary rules.
The Rules impose requirements for:
Microclimate at workplaces;

Occupational noise and vibration;

Occupational norms for infrasound and ultrasound;

Electrical, magnetic and electromagnetic field exposure at workplaces as well as laser and ultraviolet rays at workplaces; and

Workplace lighting.
The Rules repeal and replace a number of sanitary rules or parts thereof regulating the above-mentioned areas.
Law: Decree No. 81 of 21 June 2016 on the Adoption of Sanitary Rules SanPiN 2.2.4.3359-16 "Sanitary and Epidemiological requirements for physical conditions at workplaces"