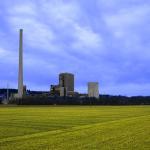 Starting from 1 October 2017, state inspectors are to use checklists for inspections checking compliance with statutory requirements in the following areas:
Environment;

Geological research and efficient use;

Air protection;

Water protection;

Waste management;

Land use; and

Management of ozone depleting substances (ODS).
State inspectors are required to use checklists for all scheduled environmental inspections starting from 1 July 2018.
The actual checklists are to be adopted before 30 September 2017. It is important to note that the scope of all scheduled environmental inspections is to be restricted by the questions contained in the adopted checklists.
Reference: Information letter issued by RosPrirodNadzor dated 17 July 2017