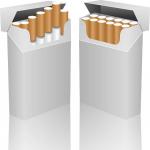 From 1 January 2021 until 28 February 2022 Russia is to conduct an experiment of labelling nicotine-containing products with ID marking (identification marking).  The following products are to be subject to the experiment:
tobacco (tobacco products) intended for consumption by way of heating (TN VED code 2403 99 900 9); and

tobacco-free hookah smoking blends (TN VED code 2403 99 900 9)
The following authorities and market participants are to be involved in this experiment:
a) federal executive bodies authorized to ensure the conduct of the experiment;
b) participants of product circulation (importers, manufacturers and distributors) – on a voluntary basis;
c) the operator of the information system.
The aims of the experiment include:
to test the possibilities of using the technology for applying means of identification (ID marking) on products and the content of the information these means contain as well as to identify the optimal methods of marking; and

to organise efficient interaction of public authorities, including enforcement bodies, with the relevant market participants and operators.
Law: Decree of the Government of the Russian Federation of December 25, 2020 N 2273 "On conducting an experiment in the territory of the Russian Federation on labelling with identification means and monitoring the turnover of certain types of nicotine-containing products"