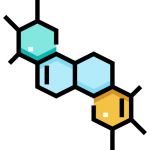 UPDATE: THE DEADLINE HAS BEEN EXTENDED ONCE AGAIN.
Manufacturers and importers of chemical products and substances in the Russian Federation are able to submit chemical inventory (a "pre-registration" process) until 1 May 2020.
This deadline has been confirmed by a Letter from the Ministry of Industry and Trade of the Russian Federation No. IM-10702/13.
If a chemical has not been entered into the inventory database, it will eventually have to undergo the full "notification" procedure. The notification procedure is significantly more lengthy and cumbersome that the "inventory submission".
Manufacturers and importers are therefore highly recommended to submit inventory notification as soon as possible.
NOTE: Pravsky Consulting is able to submit inventory on your behalf and lead the whole submission process. Please contact us for further details!