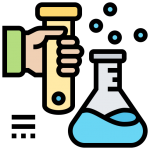 The Ministry of Industry and Trade of the Russian Federation issued a Letter informing about the extension of the deadline for the submission of chemical inventory.
The deadline for the submission has been moved from 1 May 2020 to 1 August 2020.
Until 1 October 2020 it will be possible to submit corrections or clarifications to the submitted chemical inventory (also called "pre-notification" of chemicals).
The reason for the extension is the fact that most organisations have switched to working remotely in order to prevent the spread of COVID-19.
Law: Letter of 24 April 2020 No. IM-28857/13 by the Ministry of Industry and Trade of the Russian Federation