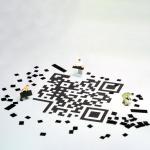 NOTE: Pravsky Consulting will be happy to provide regulatory support services on any issues related to the mandatory product marking in Russia and the EAEU.
Starting from 2019, manufacturers, retailers, wholesalers and importers (the Participants) of certain product categories in Russia are required to mark them with special identification marks. The list of these categories includes perfumes, photo cameras, tyres and leather clothing and footwear. The rules governing product marking with identification marks entered into force in Russia as of 14 May 2019. The rules implement the EAEU Agreement on Labelling of Products with Identification Marking.
In order to mark products with identification marks a Participant is first required to submit an application form to the operator of the system called "Honest Mark" (in Russian - "Chestnyi Znak") for obtaining "marking codes" for the product subject to compulsory marking. A "marking code" is a unique sequence of symbols generated by the system operator which consists of an identification code and of the checking code.
The application must contain "product codes" and the number of required marking codes. A "product code" is a unique code assigned to a group of products when they are described in an information resource that provides accounting and storage of accurate and reliable data on goods included into the relevant product nomenclature.
Then the Participant must sign a service contract with the operator. The services will include provision of the marking codes as well as "emission registration devices" and servicing of such devices.
All applications must be submitted via emission registration devices. Organisations (Participants) will choose how they are willing to receive the devices: the operator can either issue these devices directly to a company or provide a remote access to them.
How to mark your products with identification marks (signs) in Russia
Marking codes in machine-readable form will need to be applied to the relevant goods, their packaging or other material media. Goods must be marked at the point of their production, packaging, repackaging or storage.
Before putting the goods into circulation, the responsible entity will need to submit the information about marking to the "Honest Mark" system. If this is not done or the information is transmitted incorrectly, the goods will be considered unmarked.
How to submit the information about marked products to "Honest Mark"?
The law requires manufacturers, importers or sellers (the Participants) to submit information about circulation of marked products to the Honest Mark system. The Participants can submit the information either themselves or via representatives, with the use of the private registration account in the Honest Mark system. In order to gain access to the account a Participant must undergo registration procedure.
Penalties for failure to mark relevant products with identification marks in Russia
Failure to mark products is an administrative offence (according to the Administrative Offences Code).
Sale of unmarked products can result in a financial penalty from RUB 5K to 10K (for private persons) or from RUB 50K to 300K and in a seizure of unmarked products.