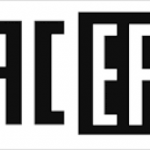 Starting from 22 December 2016, notified bodies (certification bodies) are required to use new forms of conformity certificates and conformity declarations.
One of the most important differences between the "old" and "new" forms is that the new forms require to specify all relevant standards with which the product complies. The standards mean those included into the relevant standard lists (e.g. the lists of standards the voluntary use of which ensures conformance with a particular Technical Regulation).
The transitional period set out by Decision introducing the new forms permits the notified bodies to use "old" forms of DoCs and conformity certificates until 1 January 2019.
Law:  Letter of the Federal Customs Service of the Russian Federation No. 14-83/00404 dated 11 November 2017