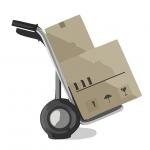 As of 1 January 2021, the list of products subject to the extended producer responsibility in Russia has been revised. The revised list was adopted by Governmental Direction No. 3721-r of 31 December 2020.
The revised list includes 40 product groups and 10 groups of packaging – 50 groups in total (previously – 46 product groups and 8 groups of packaging – 54 groups in total).
As a result, some groups now go under a different number. For example, "Paper stationery" previously was Group 14, and now – Group 13. Some groups have different names as a result of the revision.
Importers and manufacturers of products and packaging included into the list have to either organise recycling / utilisation of these products and packaging themselves or to pay the "environmental charge" in accordance with the fee rates set by the Russian Government. Importers and manufacturers are also obliged to submit yearly reports to the environmental authorities on the quantity of products and packaging produced or imported during the reporting period (a year).
The adopted revised list of products is valid until 1 January 2022 and is to be revised again before this date.
Law: Governmental Direction No. 3721-r of 31 December 2020 on Approval of the List of Goods Subject to Utilisation after the Loss of Their Consumer Properties