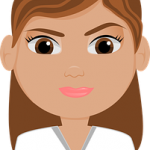 The draft revised medical surveillance procedure for workers is to be adopted in the near future. The public discussion of the revised draft procedure has just been completed and the draft procedure is undergoing the procedure of regulatory impact evaluation. The probability that the current draft of the procedure is around 65%.
What would change if the revised procedure is adopted?
First of all, employers would have to have the list of workers (workplaces) subject to medical surveillance approved by the health protection authorities (RosPotrebNadzor). Currently, employers merely have to notify the authorities of the list of employees subject to compulsory medical examinations.
The employers would have to compile the list based on the results of the special evaluation of working conditions (the SOUT).
The draft procedure would also add the examination by a neurologist as a mandatory part of medical surveillance for certain works and professions.  
It is worth noting that the list of works and professions subject to compulsory medical examinations does not include employees working in food industry, horeca, pharmacies, retail or education.