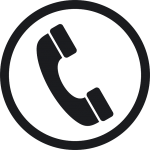 As of 1 January 2021, organisations operating major hazard facilities are to develop the emergency response plans, required by the law, in accordance with a revised procedure. The adoption of the revised procedure will not impact the existing emergency response plans which are to remain valid and are to be revised only in cases, provided by the revised procedure.
Major hazard facilities listed in clause 2 of Article 10 of the Federal Law on Major Hazard Facilities must develop and regularly update and revise an emergency response plan.
Depending on the type of a major hazard facility, the emergency response plan must be updated from every six months (e.g. for coal mines) to every five years (for class I, II and III major hazard facilities subject to certain exemptions.
An emergency response plan must be revised in the following cases:
a) at least 15 calendar days before the expiration of the existing action plan;
b) no later than 30 calendar days after:
- any reconstruction, technical re-equipment of the facility or changes in production technology;
- changes have been made to the control systems for technological processes at the facility;
- changes have been made to the information contained in general or special sections of the action plan;
c) following the conclusions specified in the act of technical investigation of accidents at the facility;
d) following an order to revise the plan, made by the federal executive body responsible for industrial safety issues, in the event of a discrepancy between the information contained in the action plan and the information obtained during a state inspection of the facility;
e) following a warning from the federal executive body about a violation of any mandatory requirements of industrial safety if these bodies reveal new risk factors based on the results of a technical investigation of accidents at other similar facilities.
Law: Decree No. 1437 of 15 September 2020 on the Procedure for Developing Emergency Response Plans for Major Hazard Facilities