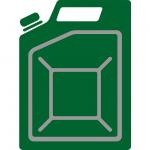 The Cabinet of Ministers, by decree of 09/23/2020 N 967, amended the Technical Regulations on the requirements for motor gasoline, diesel, marine and boiler fuel.
In particular, the list of fuels that are not subject to the requirements of this Technical Regulation has been extended.
Thus, it was determined that the requirements of the Technical Regulations also do not apply to:
fuel for research and testing purposes;
fuel to be treated before final combustion;
fuel that is subject to oil refining.
It was also established that businesses that supply on the Ukrainian market any fuel that is not subject to this Technical Regulation, must keep records of the quantities of these fuels supplied to other market participants. Such types of fuel must not be sold through the retail network of petrol filling stations.
The resolution comes into force 6 months from the date of publication, and namely from April 22, 2021