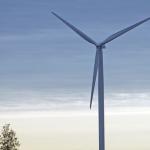 On 18 September 2017 the State Agency on Energy Efficiency and Energy Saving published draft Law on Energy Efficiency.  The draft law would establish the legal framework for energy efficiency and would apply to organisations the activities of which result in energy consumption. 
The Draft defines powers and duties of different state agencies in the area of energy efficiency and establishes the system of the National Energy Efficiency Audit.
The Draft also regulates the procedure of state energy efficiency expert assessment of projects that involve consumption of energy sources. An organization implementing any such project may undergo such an expert assessment voluntary. The purpose of the assessment is to establish whether the project's planned energy consumption complies with the applicable energy efficiency principles and requirements.
In addition, the draft sets out general requirements for the eco-design of energy related products.