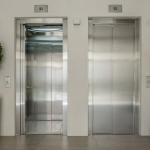 As of 7 April 2018, lift owners, manufacturers and operators in Uzbekistan will be required to comply with the adopted set of safety requirements for lifts. The requirements apply to hydraulic and electrical lifts with the loading capacity of 40 kg and more, except the following lifts:
• those with rack-and-pinion or screw lifting mechanism,
• used in mines for the extraction of minerals, on floating facilities and aircraft,
• lifts used for military purposes.
Lift owners in Uzbekistan will be required to organise assembly works, putting lifts into operation and periodical inspection and technical service and technical inspection of lifts. They will also be responsible for ensuring that lifts are used in accordance with their purpose.
Assembly and operation of lifts may only be performed by a specialised organisation. Technical inspection of lifts may only be performed by a specialised organisation, at least once every year. The results of each technical inspection must be entered into the passport of the lift.
If a lift's passport does not contain any information on the expected service period of the lift, such a period is considered to be 25 years from the date the lift has been put into operation. If an organisation (lift owners) intends to operate lift after the expected service period has expired, it may only do so if the technical safety authority (Sanoatgeokontechnazorat) so permits.
The adopted Technical Regulation also regulates safety of electrical equipment, shafts and premises where lift equipment is to be located. There are separate safety rules for lifts intended to transport disabled persons and person with restricted mobility.
Law: Technical Regulation on the Safety of Lifts, adopted by Decree No. 801 of 6 October 2017.