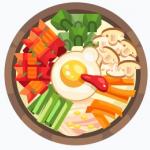 Zero importation customs duties are to apply to certain types of food that are brought into Uzbekistan.
These zero customs duties are to apply until 1 July 2023. 
The list of food types consists of 23 positions and includes fish, butter, eggs, tea, soya oil, palm oil, some meat products, citrus fruits, tapioca and its substitutes, baking yeast, margarine and some other products. There is a new position that has been added which is wheat and wheat-rye flour. 
The initial list of products subject to zero importation customs duties was approved by Presidential Decree No. UP-145 of 31 May 2022.
Law: Presidential Decree No.UP-251 of 17 November 2022 on Additional Measures Ensuring Stability of Prices on Consumer Markets in Uzbekistan
Image: Flaticon