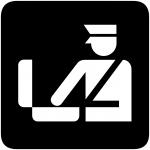 The President signed the Decree on improving the uninterrupted supply of production processes with raw materials dated October 12, 2022 No. PP-392.
In accordance with the Decree, customs duties have been set to zero (until 1 January 2025) for some products that enter the territory of Uzbekistan under the customs regime that is called "processing in the customs territory".
Note: the customs regime called "processing in the customs territory" is a regime in which goods are imported into the customs territory of Uzbekistan with a conditional exemption from customs duties and taxes provided they are imported for the purpose of processing and further export in the form of processed products.
The list of products for which zero customs duty rate has been set include, among others:
Crude or roughly crushed marble and travertine or tufa;
Ethylene polymers in primary forms;
Spools, bobbins, bobbins and similar articles made of plastics; etc.
Also, technological equipment, analogues of which are not produced in Uzbekistan, have been included into the List of technological equipment exempted from customs duties and VAT when imported into the territory of the Republic of Uzbekistan.
This list includes, among others:
Tower cranes;
Alternators (rated output power greater than 375 kVA but not greater than 750 kVA);
Alternators (over 750 kVA rated output); etc.