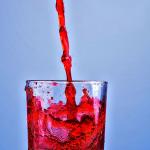 Decree No. 269 of 30 June 2023 postponed the date as of which all sparkling and still water as well as refreshment drinks are to be labelled with mandatory digital labelling in Uzbekistan.
It was initially intended to introduce this requirement as of 1 July 2023 for some categories of drinks but has been postponed to 1 March 2024 (the first group of drinks).
This postponement applies to the first group of drinks impacted by digital labelling. This group includes unfermented and non-alcoholic fruit juices (except grape juice) and vegetable juices, with or without added sugar or other sweeteners, as well as carbonated and non-carbonated waters and drinks.
The second group includes water and soft drinks in aluminium packaging and the requirement of mandatory digital labelling is to apply to it as of 1 August 2024 (the effective date has remained the same).
The mandatory digital labelling is to apply to the following products placed on the market in Uzbekistan:
-         Fruit juices (except grape juice) and vegetable juices, unfermented and not containing alcohol, whether or not they contain added sugar or other sweeteners, as well as carbonated and non-carbonated waters and beverages (customs tariff codes 2009, 2201 and 2202)
-         Water and soft drinks in metal, including aluminium containers (customs tariff codes 2201 and 2202)
Law: Decree No. 269 of 30 June 2023 on Amending Some Governmental Decision of the Republic of Uzbekistan